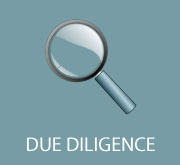 Berkshire Group and its affiliate, Cognitive Options Group, provide extensive consumer loan, and residential and commercial mortgage loan file review and compliance services.  We have been providing due diligence services for over eighteen years.  Cognitive Options Group is a rating agency-approved third party due diligence provider.
Our combination of due diligence systems, vast contractor network, and electronic document and bookmarking technology enable us to provide a wide range of due diligence and compliance services.
Information is power. But not all information is created equally, and neither are all underwriters. Berkshire's underwriters are rigorously vetted. We assess their backgrounds, relevant industry experience, potential conflicts, and product-specific knowledge.  We administer our own basic skill set and subject-matter-specific exams. All this is so you get the absolute best team on your project. 
Our services include:
Loan Re-Underwriting
Loan file re-underwriting of newly originated loans as well as seasoned loans

A La Carte customizable loan file review in any of the following areas of emphasis:  Credit, Compliance (TRID, RESPA 2010, Pre RESPA), Property Valuation

(Ex:  Full Review:  Credit, Compliance, and Valuation; Partial Reviews: Credit only; Credit & Compliance, Valuation only; Pre-Funding and Post Funding loan file review and due diligence)

Loan file re-underwriting in support of whole loan, MSR and MBS/ABS purchases, and securitization transactions

Comprehensive data integrity review

Electronic document bookmarking
Compliance
TRID Pre & Post Consummation Audits

RESPA 2010 Audits for seasoned loans
Fraud Audits
Mortgage Fraud Audit Services (Loan Origination Validation; Fraud Investigation; Repurchase and Warranties Audit)

Loan repurchase claim rebuttal reviews (forensic re-underwriting;

Loan Put-Back Validity; Loan Put-Back Damage Claim Assessments)

Comprehensive reporting (pass / fail, exceptions, conditions, etc.)
CORE: Cognitive Operational Review Evaluation
Counterparty operational reviews

Servicing operation reviews:

Servicing Comments Reviews

Payment History Reviews
Save
Save
Save