Since 1998, The Berkshire Group, LP and its affiliated Companies have been delivering high quality consulting services to the Financial Services Industry. We expand and further enhance these services with strategic alliances that mesh people and tools from complementary disciplines to deliver the best results for our clients.
Berkshire Group is expert at managing and analyzing data, and building and running predictive models.  But we are more than just number crunchers. We think outside the box and our decades of transaction and valuation experience have taught us to anticipate and be prepared for all scenarios. We provide our clients with information before they realize they need it. We're comfortable working with agencies who require rolls of red tape, mid-size banks who want to get moving quickly, and consulting firms who need seasoned, expert advice. Wherever your business falls between those groups is fine with us.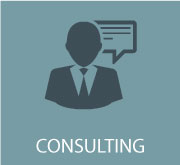 Data Portal & Custom Analytics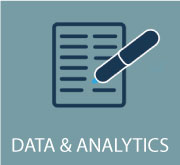 Berkshire maintains a proprietary model which it uses for loan evaluation work, including risk-adjusted projections of loan balances, cash flows, delinquencies, losses and the adequacy of loss reserves and regulatory capital. This model provides granular risk-adjusted performance evaluation and pricing at the loan level.
Berkshire projects performance with available information, considering relative risks owing to borrower, product, and property characteristics, and an eye toward economic, regulatory, competitive and company-specific factors.  We make use of our massive databases tracking monthly performance of consumer and residential mortgage loans, economic variables, and bank call reports.
Due Diligence & Compliance
Berkshire Group's extensive operational and loan file due diligence systems, vast and industry leading contractor network, and electronic document and bookmarking technology enable us to provide a wide range of services.
Information is power. But not all information is created equally, and neither are all underwriters. Berkshire's underwriters are rigorously vetted. We assess their backgrounds, product-specific experience, subject-matter-specific knowledge, potential conflicts, and appropriateness for each project.  We administer our own basic skill set and subject-matter-specific exams. All this is so you get the absolute best team on your project. 
Due Diligence and Compliance Services
Loan file re-underwriting in support of whole loan, MSR and MBS/ABS purchases, and securitization transactions
Loan repurchase claim rebuttal reviews
Counterparty operational and TRID compliance reviews
Comprehensive data integrity review
Electronic document bookmarking
Servicing operation reviews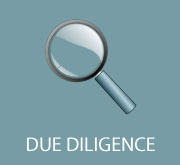 Save
Save
Save
Save